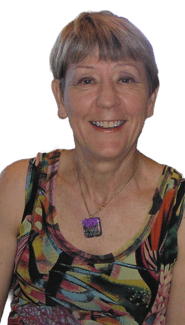 Arlene Williams is an award-winning Canberra artist whose paintings hang in many private, interstate and overseas collections.
A Bachelor of Visual Arts graduate of the ANU School of Art in Canberra, Australia, she has successfully exhibited for many years producing paintings in a variety of styles, media and subject matter. She paints across most of the main media including watercolour, gouache, oil, acrylic, mixed media and pastel and ranging in size from miniature to large.
An eclectic and versatile artist, Arlene creates both realistic and interpretative images of landforms, figures, architecture, still life and wildlife.
Arlene especially loves to paint both natural and architectural subjects, and these occur frequently in her works. Arlene belongs to several local art groups including ASOC (Artists' Society of Canberra), the Queanbeyan Art Society (especially the plein air group); Urban Sketchers Canberra; and Art in Miniature. She was a member of the former Wildlife and Botanic Artists Inc.